Games
---
Department 42 - The Mystery of the Nine
---
Join Department 42, a secret organization devoted to protecting the world from black magic. As your first assignment, you'll be asked to track down nine malevolent artifacts that disappeared during a mysterious fire at Grimstone Mansion!






715/152
Youda Legend The Curse of the Amsterdam Diamond

The dark influence of an old curse still taunts the city of Amsterdam. Puzzling through old city mysteries and searching for clues, might be on the biggest quest you have ever experienced. Explore this beautiful city on this mysterious guided tour!





Dragon Empire

Rule a kingdom of peace in Dragon Empire, an absorbing match-three game with a dash of city building strategy thrown in for good measure. Featuring hours of relaxing gameplay, Dragon Empire is sure to become a casual favorite.





Robin's Quest: A Legend Is Born

When an evil ruler greedily taxes his people to near starvation, there's always one who rises against all odds to fight for what's right. Help our brave new Hero rise from humble beginnings to becoming the champion of which stories are written for centuries.





Huru Beach Party

Huru Humi™ mania hits the beaches of America! Help Lindsey earn enough money to enter her volleyball team in a school tournament by catering to her friends as they visit the coast.





Eden's Quest: the Hunt for Akua

You are a famous archeologist who embarks on a breathtaking search for hidden treasure. To find the coveted riches, you'll have to overcome numerous challenges and collect the supernatural objects that can lead you to your goal!





Bato - The Treasures of Tibet

Aim and slide one stone into another, eliminate multiple stones for bonus points and pull off extraordinary bank shots for an even higher score! Ten bonus items add an extra layer of fun and complexity to the gameplay.





Cradle Of Persia

Breathtaking match-three action awaits you in Cradle of Persia! Travel through seven historical epochs, build exotic gardens and impressive architecture, make matches to collect supplies and conquer over 100 levels to free a genie from Aladdin's Lamp!





Snowy: Lunch Rush

Snowy: Lunch Rush is a casual arcade game in which the player helps Snowy win a contest to run the best restaurant in town. The competition takes place over a period of 60 days in Snowy's hometown. Each day, Snowy must earn enough money to keep his restaurant open, make repairs and upgrade to better locations. He does this by seating customers, taking orders, serving food, collecting money and clearing tables.





Art Stories

Art Stories combines match-three action with special quests to give a refreshing makeover to a popular style of gameplay. Download Art Stories and enjoy hours of captivating match-three thrills!





Infinite Jigsaw Puzzle

Jigsaw playing has never been so cool! The game will bring you lots of fun and pleasure completing hundreds of stunning jigsaw puzzles. Test your eye for tons of picture sets and a varying number of pieces for you to select. You can choose any level of difficulty, from a quick and simple puzzle of 24 pieces, to a challenging 1040 piece cut. Besides that, you can enter your own digital pictures of friends and family as puzzles!





Magic Farm: Ultimate Flower

Grow a garden of colorful fun in Magic Farm: Ultimate Flower! Help Iris earn money by growing and selling a variety of magical plants. Use your blossoming bounty to assemble beautiful bouquets for your enchanting clients and earn even more cash!





Department 42 - The Mystery of the Nine

Join Department 42, a secret organization devoted to protecting the world from black magic. As your first assignment, you'll be asked to track down nine malevolent artifacts that disappeared during a mysterious fire at Grimstone Mansion!





Mystery of Mortlake Mansion

Explore the dark rooms of an old mansion and discover the secrets that haunt the eerie place. Confront the insidious lord, break the evil spells, set the captives free and become the owner of the gorgeous manor!





Burger Bustle

Take over a restaurant and serve up delicious food as quickly as you can. Earn awesome awards and unlock cool upgrades that will help you work even more efficiently. Stay one step ahead of your clientele to keep up with the Burger Bustle!





The Otherside: Realm of Eons

After receiving an anonymous package containing a strange book, Miranda is drawn into the bizarre world of The Otherside. Help her travel back and forth between dimensions to find out who - or what - tore a brother and sister apart!





Governor of Poker 2

Are you ready for an exciting adventure in the Wild West? Governor of Poker 2 has arrived, complete with tons of extras, more cities to conquer and tournaments to play, and great new features, challenges and enemies!





The Enchanted Kingdom: Elisa's Adventure

To prove she's the rightful heir to the throne, Elisa must conquer a fearsome dragon, face off against a giant plant and bring down a wicked witch, all while gathering the resources to rebuild what was once a glorious realm!





Mahjongg Artifacts 2

Mahjongg Artifacts 2 takes tile-matching games in an exciting new direction! Gather pearls for purchasing special powers, utilize a selection of ground-breaking powerups, earn trophies, and enjoy the game's beautiful graphics and rich audio. Featuring an epic Quest mode, 99 additional classic levels and a thrilling Endless mode, there's more than enough tile-matching action in Mahjongg Artifacts 2 to keep you clicking for months!





Journalist Journey: The Eye of Odin

Follow a trail of clues and riddles to uncover the truth behind strange, glowing symbols that have appeared around the world. Explore over 25 exotic locations and solve more than 15 mini-games and puzzles to unlock their ancient secrets!





Escape the Lost Kingdom

While touring a museum in Egypt, a family of sightseers becomes trapped within the forgotten tomb of a cursed Pharaoh. Escape the lost kingdom and discover the treasures it holds in this thrilling hidden object adventure!


Смайлики
Смайлы
Смайлик
Смайл
Games
Final Fortress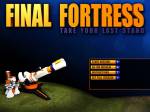 Echoes of Sorrow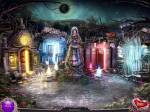 The Fall Trilogy. Chapter 1: Separation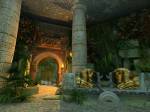 Adventure Chronicles: The Search For Lost Treasure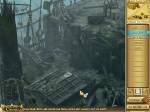 Matchmaker: Joining Hearts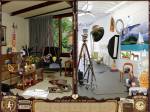 Crusaders Of Space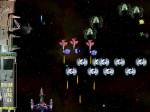 Empire Builder - Ancient Egypt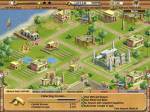 HappyVille: Quest for Utopia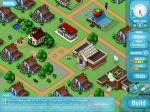 Fix-it-up 2: World Tour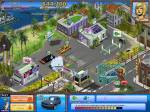 Ski Resort Mogul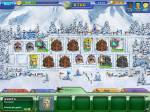 Autumn's Treasures - The Jade Coin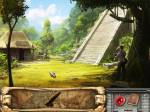 1001 Nights: The Adventures Of Sindbad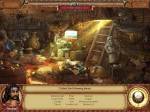 Cradle Of Persia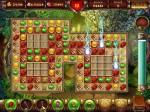 Jodie Drake and the World in Peril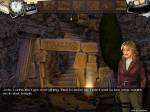 Trapped: The Abduction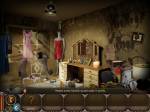 Farm Frenzy 3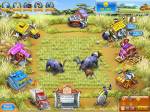 Snark Busters: All Revved Up!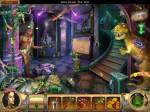 Bird's Town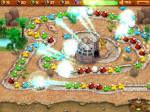 Coconut Queen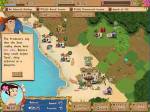 The Seawise Chronicles: Untamed Legacy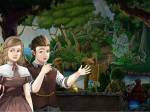 Tulula: Legend of a Volcano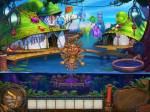 Ancient Spirits: Columbus' Legacy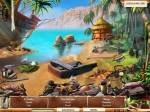 Build It! Miami Beach Resort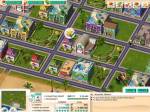 Protector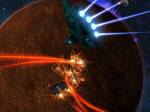 Stray Souls: Dollhouse Story Collector's Edition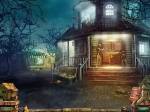 The Enchanted Kingdom: Elisa's Adventure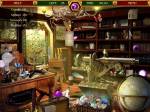 Cradle of Rome 2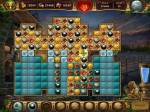 Vacation Mogul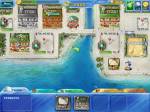 Potion Bar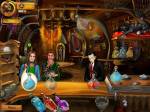 Secret Diaries: Florence Ashford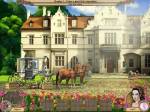 Mystic Mine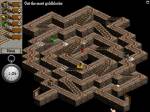 Affair Bureau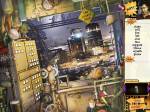 Insider Tales: The Secret of Casanova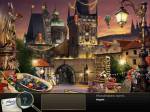 Hotel Mogul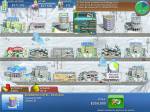 Word Challenge Extreme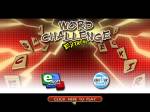 Letters from Nowhere 2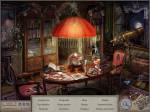 Magic Encyclopedia 3: Illusions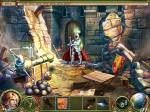 Exorcist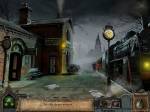 Snowy: Puzzle Islands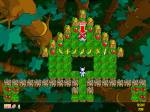 Alexandra Fortune - Mystery of the Lunar Archipelago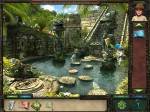 Gardenscapes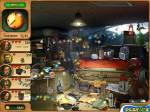 Rail of War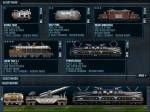 Build-a-lot: The Elizabethan Era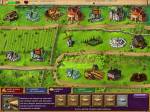 World Riddles: Seven Wonders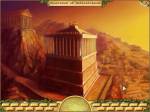 Alabama Smith in Escape from Pompeii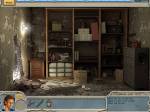 Jewel Quest: The Sleepless Star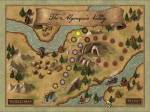 Empress of the Deep: The Darkest Secret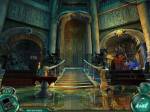 SnapShot Adventures - Secret of Bird Island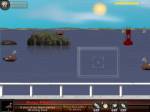 Lost Lagoon: The Trail Of Destiny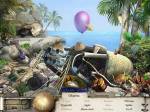 Natalie Brooks - The Treasures of the Lost Kingdom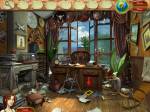 Statistics
---
Total online: 1
Guests: 1
Users: 0