Games
---
Mishap: An Accidental Haunting
---
Help the Burtons clear their house of ill-fated ghosts! Search for hidden objects, solve riddles left behind for the living, assemble custom ghost catchers for each pesky poltergeist and challenge the eccentric specters in unique minigames!






727/145
Antique Shop

Open antique shops around the world and earn enough money to finance an archaeological expedition to Greece! Plan out your trip and purchase the necessities as you earn huge profits in this fun time management game.





Aztec Tribe: New Land

The Aztecs have fallen victim to a trio of natural disasters! As their leader, you must restore the survivors to their former glory. Packed with challenges, rewards and vibrant visuals, Aztec Tribe: New Land is a village builders dream come true!





Stoneloops! of Jurassica

Visit the age of reptiles on a quest to match rolling rocks before they reach the end of the path! Travel through a wild jungle, a frozen glacier, a blazing volcano and more in this addictive action-puzzler!





Mishap: An Accidental Haunting

Help the Burtons clear their house of ill-fated ghosts! Search for hidden objects, solve riddles left behind for the living, assemble custom ghost catchers for each pesky poltergeist and challenge the eccentric specters in unique minigames!





Bato - The Treasures of Tibet

Aim and slide one stone into another, eliminate multiple stones for bonus points and pull off extraordinary bank shots for an even higher score! Ten bonus items add an extra layer of fun and complexity to the gameplay.





Infinite Jigsaw Puzzle

Jigsaw playing has never been so cool! The game will bring you lots of fun and pleasure completing hundreds of stunning jigsaw puzzles. Test your eye for tons of picture sets and a varying number of pieces for you to select. You can choose any level of difficulty, from a quick and simple puzzle of 24 pieces, to a challenging 1040 piece cut. Besides that, you can enter your own digital pictures of friends and family as puzzles!





Dragon Empire

Rule a kingdom of peace in Dragon Empire, an absorbing match-three game with a dash of city building strategy thrown in for good measure. Featuring hours of relaxing gameplay, Dragon Empire is sure to become a casual favorite.





Joan Jade and the Gates of Xibalba

Take the role of Joan Jade, archeologist of the year and mother extraordinaire, as she searches for hidden objects, solves mind-melting puzzles and beats one ingenious mini-game after another in her quest to save her children!





BugBits

Immerse yourself in a jaw-dropping microcosm of vivid meadows, barren deserts and mysterious forests as you dispatch ants to gather food and guide well-armored beetles into battle against intruders!





Governor of Poker 2

Are you ready for an exciting adventure in the Wild West? Governor of Poker 2 has arrived, complete with tons of extras, more cities to conquer and tournaments to play, and great new features, challenges and enemies!





Mystery Cruise

When Amelie settles in for a week aboard the finest cruise ship ever built, everyone else disappears, leaving her alone to figure out what happened. Use your hidden object and puzzle solving skills to crack the mystery before time runs out!





Journalist Journey: The Eye of Odin

Follow a trail of clues and riddles to uncover the truth behind strange, glowing symbols that have appeared around the world. Explore over 25 exotic locations and solve more than 15 mini-games and puzzles to unlock their ancient secrets!





Autumn's Treasures - The Jade Coin

Join an adventurous young lady named Autumn as she travels around the world to locate the treasures her grandfather left behind. Features cunning puzzles, a captivating storyline, immersive hidden object gameplay and gorgeous hand-painted scenery!





Traffic Jam Extreme

Ever got frustrated getting stuck in a traffic jam? Blamed city planners and road authorities for "getting it all wrong"? Let's see how quickly you can solve over 150 traffic jam situations in Manila - the Traffic Jam Capital of the World.





Cooking Academy 2

Enter a world of culinary delights with Cooking Academy 2: World Cuisine! Prepare 60 different recipes, master all-new mini-games and learn the cuisine of eight different countries!





Natalie Brooks - Mystery at Hillcrest High

Help Natalie Brooks stop the Black Cat Gang from committing the crime of the century! Features over 20 eye-popping levels packed with cleverly hidden objects, challenging mini-games and mind-bending puzzles.





Mahjongg Artifacts 2

Mahjongg Artifacts 2 takes tile-matching games in an exciting new direction! Gather pearls for purchasing special powers, utilize a selection of ground-breaking powerups, earn trophies, and enjoy the game's beautiful graphics and rich audio. Featuring an epic Quest mode, 99 additional classic levels and a thrilling Endless mode, there's more than enough tile-matching action in Mahjongg Artifacts 2 to keep you clicking for months!





Lost Lagoon: The Trail Of Destiny

You wake up on a deserted tropical beach with no memory of who you are or how you ended up there. As you attempt to answer your questions and return home, you'll search an ancient temple, a sunken ship and a series of creepy catacombs!





Build It! Miami Beach Resort

Design and construct your own beach resort! Witness the creation of art-deco hotels, the invention of the cinema, the first fast food diner and the development of giant beachfront inns, all while completing a variety of challenging tasks.





Mystery of Mortlake Mansion

Explore the dark rooms of an old mansion and discover the secrets that haunt the eerie place. Confront the insidious lord, break the evil spells, set the captives free and become the owner of the gorgeous manor!


Смайлики
Смайлы
Смайлик
Смайл
Games
Final Fortress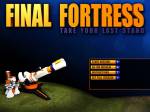 Echoes of Sorrow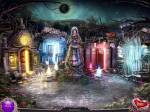 The Fall Trilogy. Chapter 1: Separation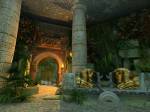 Adventure Chronicles: The Search For Lost Treasure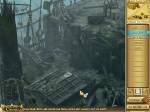 Matchmaker: Joining Hearts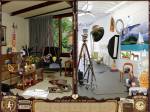 Crusaders Of Space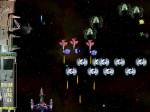 Empire Builder - Ancient Egypt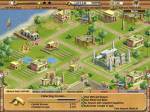 HappyVille: Quest for Utopia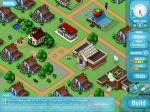 Fix-it-up 2: World Tour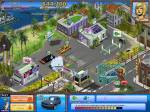 Ski Resort Mogul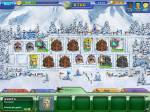 Autumn's Treasures - The Jade Coin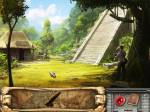 1001 Nights: The Adventures Of Sindbad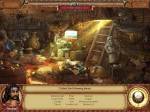 Cradle Of Persia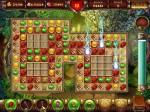 Jodie Drake and the World in Peril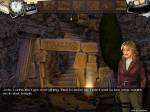 Trapped: The Abduction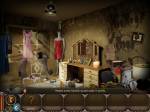 Farm Frenzy 3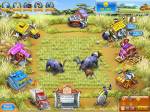 Snark Busters: All Revved Up!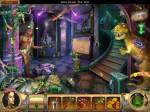 Bird's Town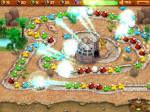 Coconut Queen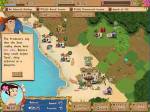 The Seawise Chronicles: Untamed Legacy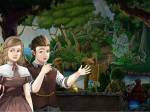 Tulula: Legend of a Volcano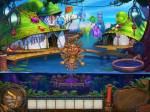 Ancient Spirits: Columbus' Legacy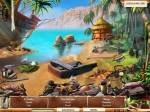 Build It! Miami Beach Resort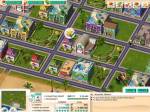 Protector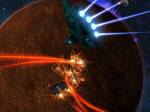 Stray Souls: Dollhouse Story Collector's Edition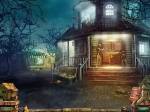 The Enchanted Kingdom: Elisa's Adventure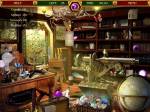 Cradle of Rome 2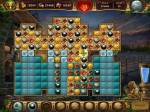 Vacation Mogul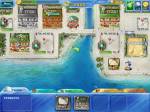 Potion Bar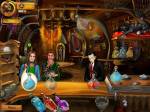 Secret Diaries: Florence Ashford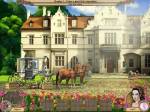 Mystic Mine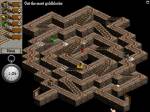 Affair Bureau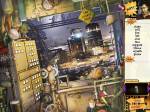 Insider Tales: The Secret of Casanova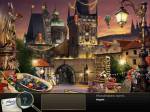 Hotel Mogul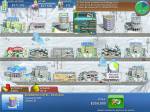 Word Challenge Extreme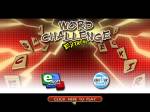 Letters from Nowhere 2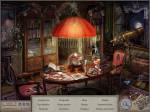 Magic Encyclopedia 3: Illusions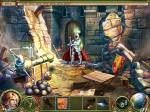 Exorcist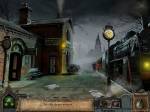 Snowy: Puzzle Islands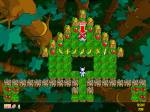 Alexandra Fortune - Mystery of the Lunar Archipelago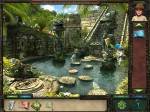 Gardenscapes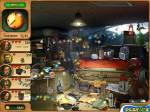 Rail of War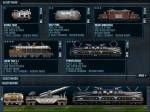 Build-a-lot: The Elizabethan Era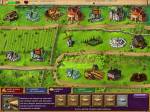 World Riddles: Seven Wonders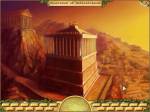 Alabama Smith in Escape from Pompeii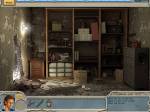 Jewel Quest: The Sleepless Star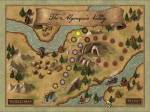 Empress of the Deep: The Darkest Secret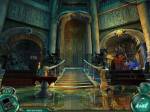 SnapShot Adventures - Secret of Bird Island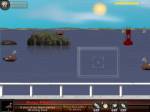 Lost Lagoon: The Trail Of Destiny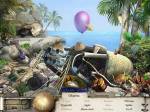 Natalie Brooks - The Treasures of the Lost Kingdom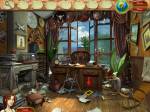 Statistics
---
Total online: 1
Guests: 1
Users: 0