Games
---
Nightfall Mysteries: Asylum Conspiracy
---
Guide Christine as she unravels the twisted threads of a sinister plot at a mental institution and uncovers the truth about her past. Solve challenging puzzles and find skillfully hidden objects as you make your way deeper into the conspiracy!






727/123
2 Tasty

Skip the appetizer and go right to the main course in 2 Tasty, a tantalizing blend of hidden object gameplay and time management action. Throw in a spoonful of romance, and 2 Tasty just might be the most satisfying casual game you've ever played!





Hamlet

Guide the Hero as he embarks on a mind-bending mission to save Hamlet's girlfriend from the clutches of the evil Claudius! Solve cunning puzzles and advance from one sidesplitting scene to the next as you defeat bosses and overcome mental obstacles!





World Mosaics 3: Fairy Tales

The next chapter in the epic World Mosaics puzzle adventure awaits! Solve pictographic puzzles that range from simple to mind-bending as you experience the stories of the Frog Prince, Babe the Blue Ox, Sleeping Beauty and nine more.





The Seawise Chronicles: Untamed Legacy

Guide the brave young Thomas Seawise as he searches the strange world of Harmonia for his missing grandmother. Together, you must reveal the dark heart that is beating at the center of Harmonia and restore balance to the realm!





Pakoombo

The simple fun of match-three games and the compelling nature of role-playing games come together for the first time in a fun and compelling game for players of all ages!





Alien Outbreak 2: Invasion

Alien Outbreak 2: Invasion tells about new adventures of a brave cosmo pilot. He has to defend the Galarion system from the attack of four hostile alien races, which are sending more than forty types of battleships into action. In each of eight missions of the game he will have to battle nine waves of attacking hostile destroyers and win exciting duels with a space fortress.





Brunhilda and the Dark Crystal

Embark on an epic quest to save the Magic Realm in this delightful hidden object game! Visit a university in the sky, talk with dragons and crash a flying broom! Brunhilda and the Dark Crystal is unlike any adventure you've ever seen!





The Enchanted Kingdom: Elisa's Adventure

To prove she's the rightful heir to the throne, Elisa must conquer a fearsome dragon, face off against a giant plant and bring down a wicked witch, all while gathering the resources to rebuild what was once a glorious realm!





Sprill - The Mystery of The Bermuda Triangle

Aliens have kidnapped Sprill and won't let him go until he finds a special pearl that will save their planet! You'll have fun from beginning to end as you and Sprill discover the secret of the Bermuda Triangle!





Insider Tales: The Stolen Venus 2

When the alluring Francesca di Porta takes on a mystery, she catches her man! Join her as she begins a well-deserved luxury cruise, but then sets aside plans for massages and afternoon naps to solve the disappearance of a priceless piece of art.





Tinseltown Dreams: The 50's

Take a seat in the director's chair in Tinseltown Dreams: The '50s, a fun new match 3 game. Play through 70 cinema inspired levels while using exciting power-ups, hilarious combo bonuses and a wild popcorn maker!





Jewel Quest: The Sleepless Star

Solve over 150 jewel board puzzles, including never-before-seen obstacle puzzles, and progress through a beautifully illustrated and fully voice-acted story that includes collectible power-ups and quest options filled with classic Jewel Quest games.





City Style

Become the assistant editor of City Style magazine in this popular hidden object game! As you make a name for yourself in the publishing industry, you'll also play addictive mini-games and solve challenging puzzles!





Magic Encyclopedia 3: Illusions

Help Catherine save the Magic Academy from a fate worse than foreclosure in Magic Encyclopedia 3: Illusions, a new hidden object adventure with an extra layer of visual trickery. What you see is not always what you get!





Letters from Nowhere 2

In Letters to Nowhere 2, Audrey discovers her missing husband is a descendant of a cursed family and is doomed to die! To save him, she must confront the evil that haunts her beloved and prevent a series of grisly murders.





Tiger Eye - Part I: Curse of the Riddle Box

Find mystery, magic, and romance in this adventure based on the best-selling novel by Marjorie M. Liu. Play as the psychically-gifted Dela Reese and escape China with Hari, a stunning warrior from 2000 years ago.





Flower Paradise

Turn a patch of dirt into your own beautiful garden! Play traditional match-three puzzles or try the innovative Box Clear Mode! Customize your garden with plants, birds, fish, hedges, statues and more as you unlock each feature.





The Stroke of Midnight

Innovatively fusing the adventure and quest genres with puzzle and hidden object elements, The Stroke of Midnight plunges players deep into the dark history of a haunted mansion and the ghostly lovers who walk its halls.





Smash Frenzy

Smash Frenzy is now includes more bonuses and contains 30 new levels – guaranteed to have you hooked up! Professional 3D graphics, studio-level sound effects, awesome original soundtrack and well-designed gameplay are at your service.





Snowy: Puzzle Islands

New brain-teaser game stuffed with challenging levels, fascinating game objects and featuring, who else, Snowy the Little Bear!!! Actually, in Snowy: Puzzle Islands you'll have plenty to think about - transporters, conveyors, keys, teleports and other challenges. It is too hard for Snowy to solve all these puzzles himself... You will help him, won't you? The game is very engaging, so expect to spend long hours in front of your PC.


Смайлики
Смайлы
Смайлик
Смайл
Games
Joan Jade and the Gates of Xibalba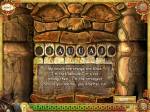 Jack Of All Tribes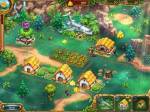 Soccer Cup Solitaire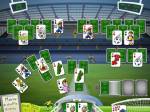 The Fall Trilogy. Chapter 1: Separation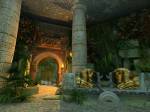 Alien Outbreak 2: Invasion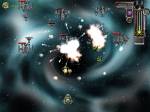 A Magnetic Adventure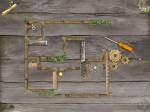 Build-A-Lot 4: Power Source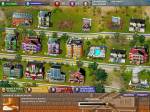 Hamlet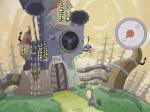 The Enchanted Kingdom: Elisa's Adventure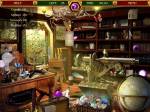 Fishdom: Seasons Under the Sea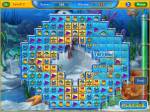 Bistro Stars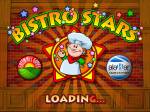 Farmers Market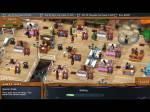 Tulula: Legend of a Volcano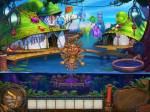 Fishdom 2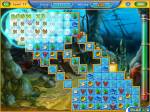 Autumn's Treasures - The Jade Coin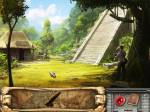 Fix-it-up: Kate's Adventure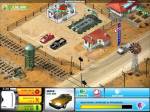 Engineering - Mystery of the ancient clock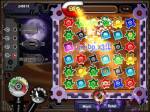 Youda Marina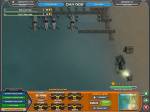 Sky Taxi 2: Storm 2012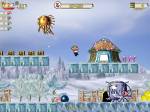 Matchmaker: Joining Hearts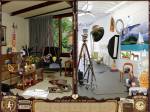 Build-a-lot: The Elizabethan Era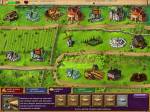 FishDom: Frosty Splash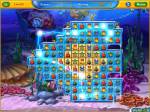 Golden Trails: The New Western Rush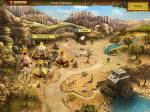 Hotel Mogul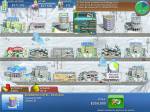 Cursed House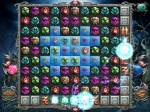 The Seawise Chronicles: Untamed Legacy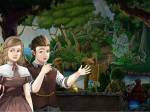 Art Stories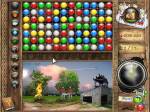 Virtual Farm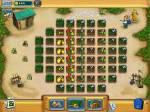 Everything Nice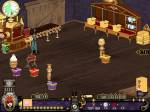 Cradle Of Persia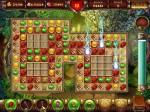 Crusaders Of Space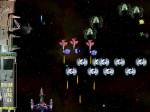 Evoly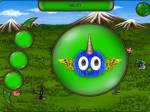 Sky Taxi 3: The Movie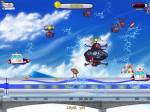 Wizard's Hat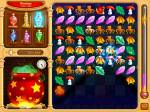 Phantasmat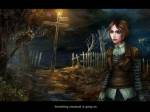 Exorcist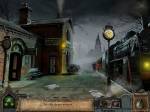 Amelie's Café: Halloween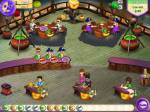 Amelie's Café: Holiday Spirit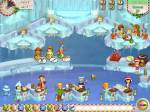 Beach Party Craze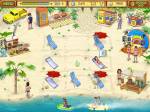 The Treasures of Mystery Island: The Gates of Fate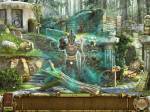 Natalie Brooks - The Treasures of the Lost Kingdom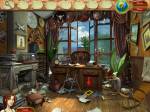 Twisted Lands: Shadow Town Collector's Edition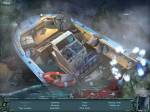 World Riddles: Animals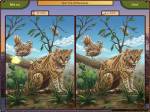 Bilbo - The Four Corners of the World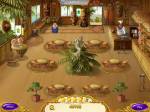 Sherlock Holmes and the Hound of the Baskervilles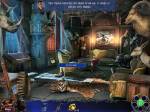 Snowy: Space Trip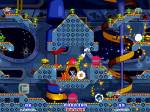 Akhra: The Treasures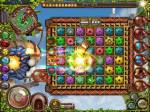 Fix-it-up 2: World Tour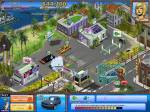 Jodie Drake and the World in Peril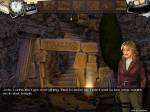 Snowy: Treasure Hunter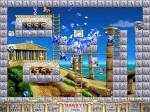 Statistics
---
Total online: 1
Guests: 1
Users: 0