Games
---
The Mysterious City - Golden Prague
---
Your beloved professor has gone missing from the museum where he was last seen! Discover the clues your professor left behind and piece together what happened in this captivating hidden object adventure!






1578/127
Mysteries of Horus

Do you have what it takes to appease nine vengeful gods of Ancient Egypt? Mysteries of Horus is a puzzle game based on shape recognition. During the game, shapes amass at the bottom of the screen. You must place these objects on identical shapes that scroll past in rows above. Placing shapes of the same color next to each other generates mega-points!





2 Tasty

Skip the appetizer and go right to the main course in 2 Tasty, a tantalizing blend of hidden object gameplay and time management action. Throw in a spoonful of romance, and 2 Tasty just might be the most satisfying casual game you've ever played!





Youda Sushi Chef

Run your own restaurant and become a famous sushi chef! Youda Sushi Chef features six restaurants and a variety of mouth-watering recipes. The point-and-click fun will have you grinning from ear to ear!





Behind the Reflection

Help a mother rescue her son from the parallel world inside a mirror! As you explore 35 stunning locations, you'll collect lost items, assemble weird and wonderful gadgets, and beat dozens of challenging mini-games!





Valerie Porter and the Scarlet Scandal

You're an aspiring reporter, hungry for your first big scoop in the male-dominated world of 1920s journalism. Do you have what it takes to crack a high-profile murder and earn recognition as a top investigative reporter?





Crop Busters

Slip on your overalls and bring in a harvest of fun in Crop Busters! Click and drag crops to create matches, fill trucks with produce before time runs out, and fix up your farm one awesome upgrade at a time!





The Treasures Of Montezuma

The Treasures of Montezuma is as thrilling as an adventure movie and as awe-inspiring as the quest for eternal life! Take the role of the beautiful and intelligent Dr. Emily Jones as she sets out to solve a mystery that reaches across time to transform the world. Join her as she matches artifacts and activates ever-more powerful magic totems to complete her quest. Features awesome visuals and challenging new gameplay!





Around the World in 80 Days

Arrange game pieces into matching groups of three or more as you enjoy gorgeous full-screen graphics and a bonus animated screensaver. Based on the classic Jules Verne novel, Around the World in 80 Days is a first class trip!





Aztec Tribe

Build the Aztec civilization by mining resources and constructing buildings. Then upgrade your structures to attract more citizens, train soldiers and ward off the attacks of its enemies. Features stunning animation, colorful visuals and simple strategic gameplay!





Azangara

Take an exhilarating journey through ancient castles and twisted dungeons, but be wary as you go, for you must carefully time your steps across disappearing bridges, jolts of lightning and other obstacles. If you succeed, your reward will be great!





Baby Blimp

Every parent has spent hours waiting for that pink or blue bundle to drop from the skies. Now you can go behind the scenes to give the storks a hand prepping cute and cuddly babies for transport!





Nightfall Mysteries: Asylum Conspiracy

Guide Christine as she unravels the twisted threads of a sinister plot at a mental institution and uncovers the truth about her past. Solve challenging puzzles and find skillfully hidden objects as you make your way deeper into the conspiracy!





Lamp Of Aladdin

Experience Aladdin's timeless adventures like never before in this visually stunning match-three game! Match jewels, overcome obstacles, and call upon the Genie for help as you navigate jaw-dropping environments!





Mahjongg Artifacts 2

Mahjongg Artifacts 2 takes tile-matching games in an exciting new direction! Gather pearls for purchasing special powers, utilize a selection of ground-breaking powerups, earn trophies, and enjoy the game's beautiful graphics and rich audio. Featuring an epic Quest mode, 99 additional classic levels and a thrilling Endless mode, there's more than enough tile-matching action in Mahjongg Artifacts 2 to keep you clicking for months!





Fix-it-up: Kate's Adventure

Katie's come home from college to find her dad's auto repair shop in need of a cash injection, and she could use your help! You'll face a variety of challenges as you clean, repair, upgrade and sell ten different vehicles.





Sprill - The Mystery of The Bermuda Triangle

Aliens have kidnapped Sprill and won't let him go until he finds a special pearl that will save their planet! You'll have fun from beginning to end as you and Sprill discover the secret of the Bermuda Triangle!





Stray Souls: Dollhouse Story

Search for clues, solve puzzles, and unlock new areas as you visit spine-chilling locations, play stimulating mini-games and locate hidden objects. Stray Souls: Dollhouse Story is more than a game; it's a heart-stopping journey of discovery!





The Treasures of Mystery Island: The Ghost Ship

Mystics, aliens and ghosts come together in a piping hot adventure that will have you on the edge of your seat! Can you stop fate in its tracks? Play The Treasures of Mystery Island: The Ghost Ship today!





Everything Nice

Create fantastic delights in this thrilling time management game and become CEO of Nice Corp! With the endless supply of sugar and spice, you can help Abby to create Everything Nice!





Snowy: Puzzle Islands

New brain-teaser game stuffed with challenging levels, fascinating game objects and featuring, who else, Snowy the Little Bear!!! Actually, in Snowy: Puzzle Islands you'll have plenty to think about - transporters, conveyors, keys, teleports and other challenges. It is too hard for Snowy to solve all these puzzles himself... You will help him, won't you? The game is very engaging, so expect to spend long hours in front of your PC.


Смайлики
Смайлы
Смайлик
Смайл
Games
The Fall Trilogy. Chapter 1: Separation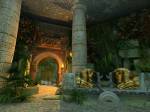 Rachel's Retreat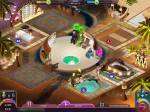 Farm Frenzy 3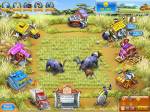 Alien Outbreak 2: Invasion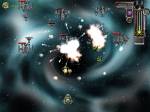 Jodie Drake and the World in Peril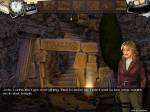 Ski Resort Mogul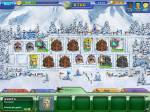 Coconut Queen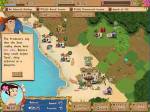 Trapped: The Abduction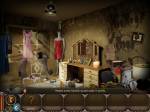 Joan Jade and the Gates of Xibalba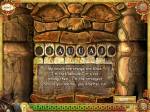 The Seawise Chronicles: Untamed Legacy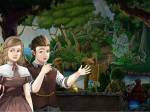 Cake Shop 2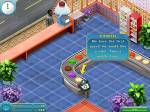 Snowy: Treasure Hunter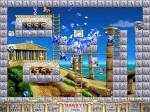 Autumn's Treasures - The Jade Coin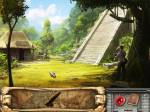 Protector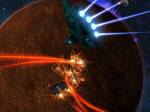 Mystic Mine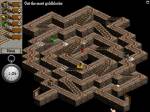 Youda Farmer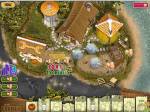 Echoes of Sorrow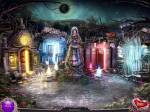 Hotel Mogul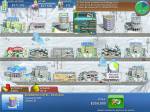 Snowy: Treasure Hunter 3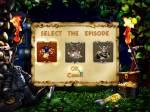 Build-A-Lot 4: Power Source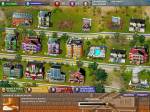 Build It! Miami Beach Resort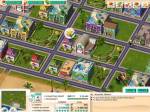 Word Challenge Extreme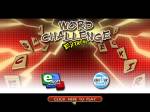 Around the World in 80 Days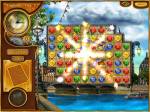 Path to Success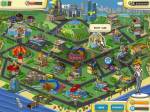 Golden Trails: The New Western Rush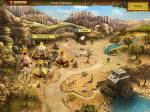 Bistro Stars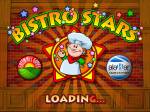 Exorcist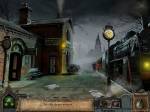 Youda Farmer 2: Save the Village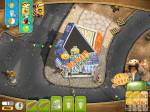 Akhra: The Treasures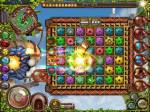 World Riddles: Animals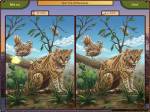 Crusaders Of Space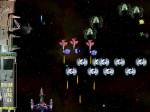 Farmers Market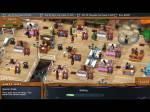 Build-a-lot: The Elizabethan Era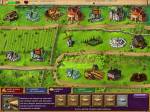 Book Stories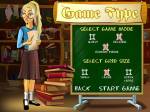 World Riddles: Seven Wonders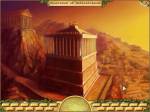 Fix-it-up 2: World Tour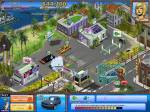 Rail of War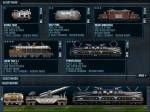 Fishdom H2O: Hidden Odyssey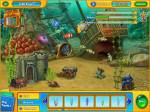 Matchmaker: Joining Hearts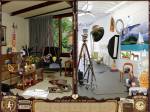 Natalie Brooks - The Treasures of the Lost Kingdom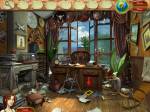 Alexandra Fortune - Mystery of the Lunar Archipelago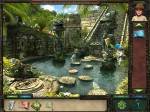 Bilbo - The Four Corners of the World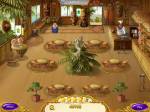 Snark Busters: All Revved Up!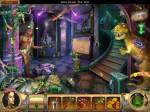 The Enchanted Kingdom: Elisa's Adventure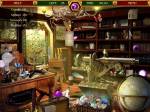 Stray Souls: Dollhouse Story Collector's Edition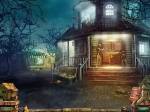 Insider Tales: The Secret of Casanova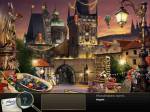 Affair Bureau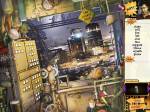 Amelie's Café: Halloween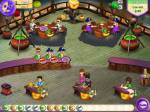 KinderGarten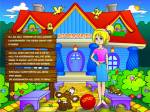 Fix-it-up: Kate's Adventure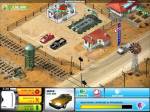 Statistics
---
Total online: 1
Guests: 1
Users: 0