Games
---
Khan Wars
---
Khan Wars is a medieval browser game, which gives you the opportunity to turn back time and go to ancient worlds of mighty kings, fierce wars and knights! There are many cultures and nations and each one of them has its own unique bonuses and units. That makes the game very dynamic and gives various possible strategies.The very complex battle strategy requires careful balance of the different battle units (archers, cavalry, infantry, siege machines and other) but also a wise choice of a battle formation, which makes the game very interesting and unpredictable. The many different skills of your army are also very important, since they give various bonuses and their selection is crucial.Besides the interesting game play, one of the biggest advantages of Khan Wars is its exceptional graphics, which will show you the beauty of the medieval world. Register now and fulfill your dream to build a mighty kingdom, choose your allies wisely, fight with the ultimate Evil - the Ghost khan, and write your name with golden letters in the glorious history of Khan Wars!






1358/980
Farm Frenzy 3: Ice Age

Chill out with an all-new Farm Frenzy adventure! While whipping up chilly treats in 90 levels of frosty fun, you'll breed and care for penguins and other arctic animals and enjoy a parade of visual gags!





Smash Frenzy

Smash Frenzy is now includes more bonuses and contains 30 new levels – guaranteed to have you hooked up! Professional 3D graphics, studio-level sound effects, awesome original soundtrack and well-designed gameplay are at your service.





Alice's Magical Mahjong

Head down the rabbit hole for fanciful Mahjong fun with a hidden object twist! Inspired by Lewis Carroll's classic story, Alice's Adventures in Wonderland, Alice's Magical Mahjong is an imaginative journey through a charming world.





Infinite Jigsaw Puzzle

Jigsaw playing has never been so cool! The game will bring you lots of fun and pleasure completing hundreds of stunning jigsaw puzzles. Test your eye for tons of picture sets and a varying number of pieces for you to select. You can choose any level of difficulty, from a quick and simple puzzle of 24 pieces, to a challenging 1040 piece cut. Besides that, you can enter your own digital pictures of friends and family as puzzles!





Cocktail Mania

Match the drinks your customers want and rake in the tips! Featuring an encyclopedia of drink recipes, stunning visual effects and six original songs, Cocktail Mania turns every hour into happy hour!





Arctic Quest 2

Will you attempt to solve 100 challenging inlay puzzles in order to keep Earth from becoming an icy prison? Easy to learn, fun to play and featuring amazing new visuals, Arctic Quest 2 will please fans and newcomers alike!





Clash'N'Slash

In Clash 'n Slash, you must defend your planet from wave after wave of aggressive aliens and deadly asteroids. With eye-popping visuals and simple mouse-based gameplay, Clash 'n Slash will entertain you for hours on end!





Inca Tomb

Grab as many coins as you can before time runs out! As you explore an ancient tomb, collect gold by identifying free pieces and clicking on them. If you're looking for a simple, fun and unique game, download and play Inca Tomb today!





The Enchanted Kingdom: Elisa's Adventure

To prove she's the rightful heir to the throne, Elisa must conquer a fearsome dragon, face off against a giant plant and bring down a wicked witch, all while gathering the resources to rebuild what was once a glorious realm!





Sprill - The Mystery of The Bermuda Triangle

Aliens have kidnapped Sprill and won't let him go until he finds a special pearl that will save their planet! You'll have fun from beginning to end as you and Sprill discover the secret of the Bermuda Triangle!





The Treasures Of Mystery Island

Break the curse of an angry god and find hidden treasure of unimaginable worth in this thrilling new hidden object adventure! Your seek-and-find skills will be challenged as never before as you beat one thrilling episode after another!





Tulula: Legend of a Volcano

Find the shattered pieces of a holy totem so a shaman can use its power to expel an evil spirit and save his tribe! A cast of hilarious characters will help you on your way. Enjoy a magnificent adventure of a kind rarely seen in casual games!





Special Enquiry Detail: The Hand that Feeds

Someone has killed the daughter of two charity fundraisers and the list of suspects is growing. Help with forensics, interrogate suspects and follow the clues you uncover to bring the killer to justice!





Valerie Porter and the Scarlet Scandal

You're an aspiring reporter, hungry for your first big scoop in the male-dominated world of 1920s journalism. Do you have what it takes to crack a high-profile murder and earn recognition as a top investigative reporter?





Everything Nice

Create fantastic delights in this thrilling time management game and become CEO of Nice Corp! With the endless supply of sugar and spice, you can help Abby to create Everything Nice!





Crime and Punishment: Who Framed Raskolnikov?

Hit the streets of St. Petersburg in 1866 to uncover the motive behind the murder of an old woman, then bring the case to a close using your hidden object and puzzle solving skills. Can you reveal the truth?





Aerial Mahjong

Soar away to enchanted realms in the air as you gather matching tiles and use an assortment of breathtaking powerups. Packed with thrills you won't find in any other Mahjong game, Aerial Mahjong will transport you to cloud nine!





Elementals: The Magic Key

Embark on a thrilling adventure to help Albert restore the Key of Eiron and save his sister from the grip of an evil sorcerer. Solve brain-teasing puzzles, hunt for cleverly hidden items and try your hand in challenging board battles!





Youda Survivor

Marshal all of your time management skills to restore life to an uncharted island and fend off a parade of pirates! Featuring 80 levels of exciting point-and-click action, Youda Survivor will make you feel like a modern day Robinson Crusoe!





Mystery Cruise

When Amelie settles in for a week aboard the finest cruise ship ever built, everyone else disappears, leaving her alone to figure out what happened. Use your hidden object and puzzle solving skills to crack the mystery before time runs out!


Смайлики
Смайлы
Смайлик
Смайл
Games
Letters from Nowhere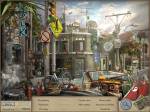 Stray Souls: Dollhouse Story Collector's Edition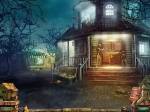 FishDom: Frosty Splash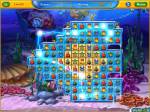 Department 42 - The Mystery of the Nine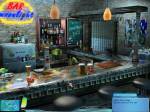 Heroes Of Hellas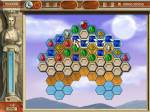 Farmers Market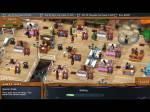 Oriental Dreams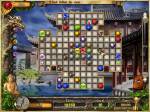 A Gypsy's Tale: The Tower of Secrets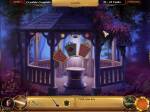 Mystery Stories: Island of Hope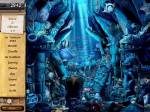 Sherlock Holmes and the Hound of the Baskervilles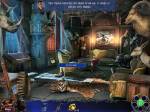 Masters of Mystery: Blood of Betrayal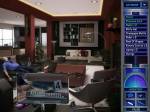 Lamp Of Aladdin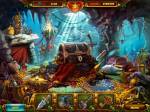 Joan Jade and the Gates of Xibalba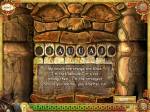 The Lost Cases of Sherlock Holmes 2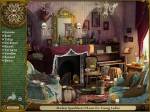 The Fall Trilogy. Chapter 1: Separation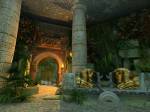 Affair Bureau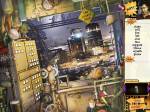 Fix-it-up 2: World Tour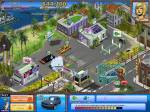 Vacation Mogul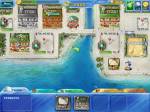 Mystic Mine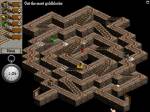 The Treasures of Mystery Island: The Gates of Fate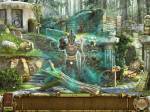 Nightfall Mysteries: Curse of the Opera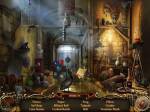 Gourmania 3: Zoo Zoom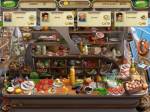 Christmas Puzzle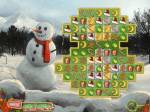 Twisted Lands: Shadow Town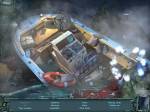 Autumn's Treasures - The Jade Coin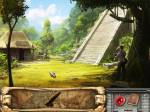 Flower Paradise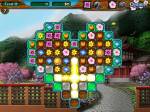 World Riddles: Seven Wonders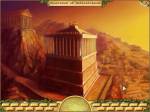 Lost Lagoon: The Trail Of Destiny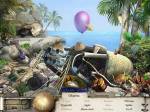 Jodie Drake and the World in Peril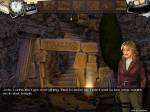 Dragon Portals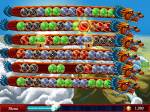 Hotel Mogul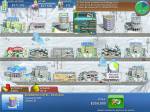 Hidden World of Art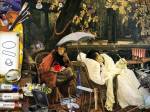 Vault Cracker: The Last Safe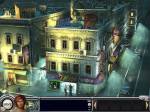 Youda Sushi Chef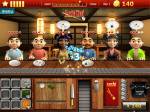 Letters from Nowhere 2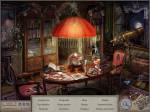 Snowy: The Bear's Adventures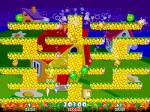 Soccer Cup Solitaire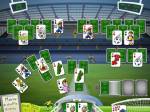 The Treasures Of Mystery Island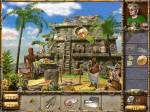 Eden's Quest: the Hunt for Akua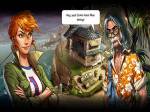 Tory's Shop'n'Rush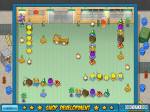 Trapped: The Abduction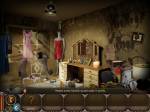 Engineering - Mystery of the ancient clock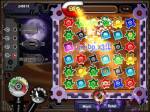 Wizard Land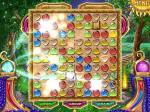 The Mirror Mysteries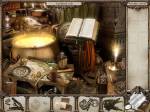 The Clumsys 2: Butterfly Effect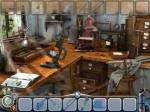 Snowy: Treasure Hunter 3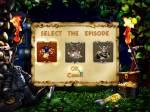 Heroes of Hellas 2: Olympia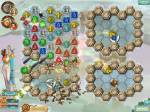 Antique Shop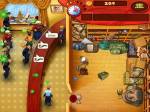 Youda Farmer 2: Save the Village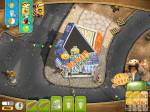 Secrets of the Dragon Wheel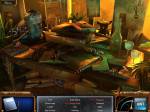 Statistics
---
Total online: 1
Guests: 1
Users: 0