Games
---
Street Mobster
---
Start by ruling a small street in the ghetto and end up owning the whole city. You will make your first cash by robbing gas stations and community stores, thus earning the respect of others. Arm yourself with big guns and prepare to get in real business. Make your gang and face the competition. Racket the businesses around the block, but always be careful not to leave them unprotected, because some unknown newcomers might take over. Fight for domination with thousands of other players or join forces against the common enemy. Build your empire from scratch; own night clubs, bars, office buildings, and even casinos.
Gear up with a variety of 38 guns, train 23 breeds of fight dogs. Choose your ride from 40 different models and acquire 26 special items, all getting you closer to becoming the ultimate ruler of the streets.
Make your gang, make it to the top by starting your game now!






1292/1000
Azgard Defence

Azgard Defence is a unique strategy game in which you're challenged to build a line of towers to protect your home from invading creatures. With addictive gameplay and great visuals, it's one of the best "tower defense" games around!





Potion Bar

Can you work your magic on the patrons of the Potion Bar? You'll have to be quick on your feet as a variety of customers order an assortment of mystical brews. With a talking cat as your guide, though, you'll soon be the talk of the town!





Tulula: Legend of a Volcano

Find the shattered pieces of a holy totem so a shaman can use its power to expel an evil spirit and save his tribe! A cast of hilarious characters will help you on your way. Enjoy a magnificent adventure of a kind rarely seen in casual games!





Jigsaw World

Imagine opening a box of puzzle pieces only to find out it contained not one but 60 puzzles! That's what you'll get when you play Jigsaw World, a game packed with hours of easy breezy puzzle fun.





Elementals: The Magic Key

Embark on a thrilling adventure to help Albert restore the Key of Eiron and save his sister from the grip of an evil sorcerer. Solve brain-teasing puzzles, hunt for cleverly hidden items and try your hand in challenging board battles!





Mystery Cruise

When Amelie settles in for a week aboard the finest cruise ship ever built, everyone else disappears, leaving her alone to figure out what happened. Use your hidden object and puzzle solving skills to crack the mystery before time runs out!





The Enchanted Kingdom: Elisa's Adventure

To prove she's the rightful heir to the throne, Elisa must conquer a fearsome dragon, face off against a giant plant and bring down a wicked witch, all while gathering the resources to rebuild what was once a glorious realm!





Azangara

Take an exhilarating journey through ancient castles and twisted dungeons, but be wary as you go, for you must carefully time your steps across disappearing bridges, jolts of lightning and other obstacles. If you succeed, your reward will be great!





Cocktail Mania

Match the drinks your customers want and rake in the tips! Featuring an encyclopedia of drink recipes, stunning visual effects and six original songs, Cocktail Mania turns every hour into happy hour!





Pakoombo

The simple fun of match-three games and the compelling nature of role-playing games come together for the first time in a fun and compelling game for players of all ages!





Farm Frenzy 3

Featuring expanded gameplay and a delightful new central character, Farm Frenzy 3 has arrived! In the arcade business sim, Scarlett travels to Africa, South America and other exotic locations to manage five farms and try her hand at penguin breeding and jewelry making. Her goal is to become the president of the farmers union by earning the votes of the people she helps.





Everything Nice

Create fantastic delights in this thrilling time management game and become CEO of Nice Corp! With the endless supply of sugar and spice, you can help Abby to create Everything Nice!





Youda Survivor

Marshal all of your time management skills to restore life to an uncharted island and fend off a parade of pirates! Featuring 80 levels of exciting point-and-click action, Youda Survivor will make you feel like a modern day Robinson Crusoe!





Aerial Mahjong

Soar away to enchanted realms in the air as you gather matching tiles and use an assortment of breathtaking powerups. Packed with thrills you won't find in any other Mahjong game, Aerial Mahjong will transport you to cloud nine!





Sky Taxi 2: Storm 2012

Save the world in Sky Taxi 2: Storm 2012, a side-scroller with 275 levels of running, jumping and bouncing off the heads of enemies. Features simple controls, colorful graphics, and tons of secrets!





Crusaders Of Space: Open Range

Just when you thought the alien invasion was successfully fought off once and for all, new waves of alien scum come in numbers far greater then 5 years ago. The government is alarmed.





Sky Taxi 3: The Movie

The Sky Brothers are back with an all-new Sky Taxi adventure packed with retro gaming fun! Run, jump and double jump your way through dozens of side-scrolling levels, stomping on enemies and collecting goodies as you go!





Infinite Jigsaw Puzzle

Jigsaw playing has never been so cool! The game will bring you lots of fun and pleasure completing hundreds of stunning jigsaw puzzles. Test your eye for tons of picture sets and a varying number of pieces for you to select. You can choose any level of difficulty, from a quick and simple puzzle of 24 pieces, to a challenging 1040 piece cut. Besides that, you can enter your own digital pictures of friends and family as puzzles!





Governor of Poker 2 Premium Edition

Are you ready for an exciting adventure in the Wild West? Governor of Poker 2 has arrived, complete with tons of extras, more cities to conquer and tournaments to play, and great new features, challenges and enemies!





Chronicles of Albian: The Magic Convention

Help Gwendolyn the Fairy Godmother prepare for the Convention of Magic Masters! Search her castle for treasures to pay for the necessary repairs; solve puzzles; seek and find thousands of objects; and choose from among a myriad of medieval upgrades!


Смайлики
Смайлы
Смайлик
Смайл
Games
Letters from Nowhere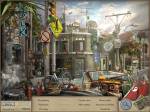 Stray Souls: Dollhouse Story Collector's Edition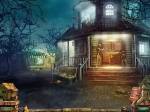 FishDom: Frosty Splash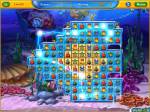 Department 42 - The Mystery of the Nine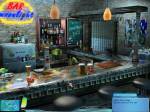 Heroes Of Hellas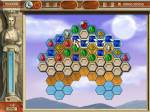 Farmers Market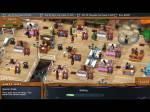 Oriental Dreams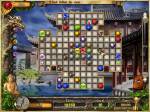 A Gypsy's Tale: The Tower of Secrets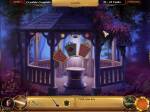 Mystery Stories: Island of Hope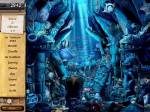 Sherlock Holmes and the Hound of the Baskervilles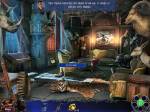 Masters of Mystery: Blood of Betrayal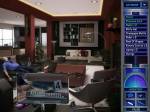 Lamp Of Aladdin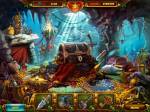 Joan Jade and the Gates of Xibalba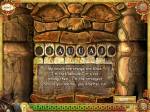 The Lost Cases of Sherlock Holmes 2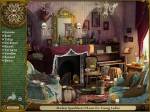 The Fall Trilogy. Chapter 1: Separation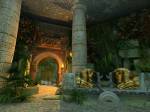 Affair Bureau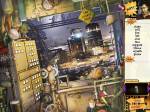 Fix-it-up 2: World Tour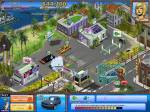 Vacation Mogul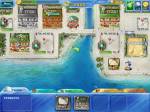 Mystic Mine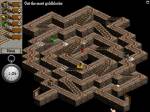 The Treasures of Mystery Island: The Gates of Fate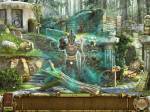 Nightfall Mysteries: Curse of the Opera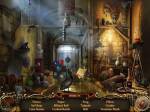 Gourmania 3: Zoo Zoom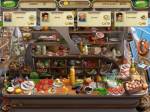 Christmas Puzzle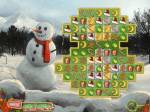 Twisted Lands: Shadow Town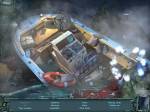 Autumn's Treasures - The Jade Coin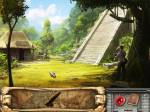 Flower Paradise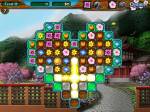 World Riddles: Seven Wonders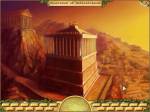 Lost Lagoon: The Trail Of Destiny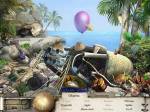 Jodie Drake and the World in Peril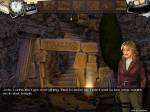 Dragon Portals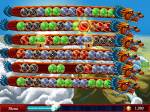 Hotel Mogul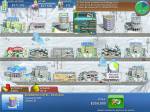 Hidden World of Art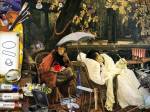 Vault Cracker: The Last Safe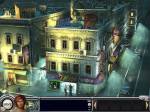 Youda Sushi Chef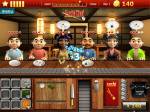 Letters from Nowhere 2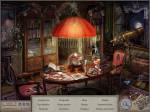 Snowy: The Bear's Adventures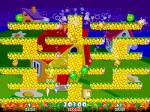 Soccer Cup Solitaire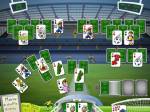 The Treasures Of Mystery Island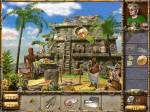 Eden's Quest: the Hunt for Akua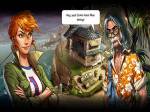 Tory's Shop'n'Rush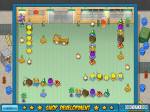 Trapped: The Abduction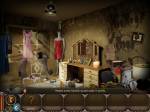 Engineering - Mystery of the ancient clock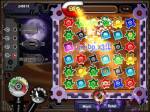 Wizard Land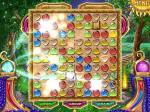 The Mirror Mysteries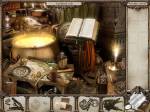 The Clumsys 2: Butterfly Effect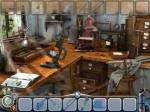 Snowy: Treasure Hunter 3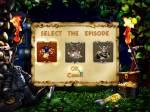 Heroes of Hellas 2: Olympia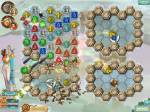 Antique Shop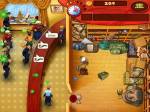 Youda Farmer 2: Save the Village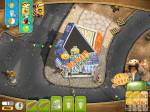 Secrets of the Dragon Wheel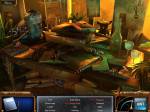 Statistics
---
Total online: 1
Guests: 1
Users: 0