Games
---
Travian
---
Travian is a building strategy game set in the period of classic antiquity. Gamers take the part of being chief of a village of either Romans, Gauls or Germans. Each nation has its own advantages and disadvantages. Right after registration, gamers start building their village up from only one main building and few fields for producing ressources. As soon as gamers have erected the first few basic buildings, interaction with other gamers becomes possible. There are alliances to forge, a market place for trading, and wars to be waged with the help of trained units.






2383/2100
Skies of War

The sky is the limit ... but what about the Skies of War? Its been 28 years since the Iron War, and the enemy is still claiming your land and cities ...





Farm Frenzy 3

Featuring expanded gameplay and a delightful new central character, Farm Frenzy 3 has arrived! In the arcade business sim, Scarlett travels to Africa, South America and other exotic locations to manage five farms and try her hand at penguin breeding and jewelry making. Her goal is to become the president of the farmers union by earning the votes of the people she helps.





Amelie's Café: Summer Time

Help Amelie cater to a variety of guests, keep her cooks busy and rack up big money on more than 50 fast-paced levels. Features simple but challenging gameplay, colorful graphics, and two game modes to master!





Mind's Eye: Secrets Of The Forgotten

Follow an enterprising journalist who smells murderous intent behind what everyone assumes was a suicide. Featuring a unique scrolling perspective, Mind's Eye offers an unforgettable journey into the subconscious!





Governor of Poker 2 Premium Edition

Are you ready for an exciting adventure in the Wild West? Governor of Poker 2 has arrived, complete with tons of extras, more cities to conquer and tournaments to play, and great new features, challenges and enemies!





Traffic Jam Extreme

Ever got frustrated getting stuck in a traffic jam? Blamed city planners and road authorities for "getting it all wrong"? Let's see how quickly you can solve over 150 traffic jam situations in Manila - the Traffic Jam Capital of the World.





Sprill - The Mystery of The Bermuda Triangle

Aliens have kidnapped Sprill and won't let him go until he finds a special pearl that will save their planet! You'll have fun from beginning to end as you and Sprill discover the secret of the Bermuda Triangle!





Smash Frenzy

Smash Frenzy is now includes more bonuses and contains 30 new levels – guaranteed to have you hooked up! Professional 3D graphics, studio-level sound effects, awesome original soundtrack and well-designed gameplay are at your service.





Magic Farm: Ultimate Flower

Grow a garden of colorful fun in Magic Farm: Ultimate Flower! Help Iris earn money by growing and selling a variety of magical plants. Use your blossoming bounty to assemble beautiful bouquets for your enchanting clients and earn even more cash!





FishDom: Frosty Splash

Get splashed with frosty fun in this sparkling sequel to Fishdom! Earn money as you complete challenging match-three levels and then spend your wages on festive fish and delightful decorations!





Avenue Flo

The biggest wedding in DinerTown history is on the brink of disaster! Explore the whole town, enlisting the help of your neighbors as you solve puzzles, collect missing items and complete activities that will put everything back in its place.





Crime and Punishment: Who Framed Raskolnikov?

Hit the streets of St. Petersburg in 1866 to uncover the motive behind the murder of an old woman, then bring the case to a close using your hidden object and puzzle solving skills. Can you reveal the truth?





Royal Trouble

Help Prince Nathaniel and Princess Loreen work together to escape captivity and watch love blossom in this charming point-and-click adventure game. Features a large castle to explore, hilarious dialogue, and vibrant 3D graphics!





Build It! Miami Beach Resort

Design and construct your own beach resort! Witness the creation of art-deco hotels, the invention of the cinema, the first fast food diner and the development of giant beachfront inns, all while completing a variety of challenging tasks.





Aztec Tribe

Build the Aztec civilization by mining resources and constructing buildings. Then upgrade your structures to attract more citizens, train soldiers and ward off the attacks of its enemies. Features stunning animation, colorful visuals and simple strategic gameplay!





Snowy: Puzzle Islands

New brain-teaser game stuffed with challenging levels, fascinating game objects and featuring, who else, Snowy the Little Bear!!! Actually, in Snowy: Puzzle Islands you'll have plenty to think about - transporters, conveyors, keys, teleports and other challenges. It is too hard for Snowy to solve all these puzzles himself... You will help him, won't you? The game is very engaging, so expect to spend long hours in front of your PC.





Hospital Haste

Welcome to Hospital Haste, an exciting time management game that puts you in the middle of the action at a treatment center. Guide Sally as she diagnoses patients, delivers their prescriptions and treats them for a variety of illnesses!





Cocktail Mania

Match the drinks your customers want and rake in the tips! Featuring an encyclopedia of drink recipes, stunning visual effects and six original songs, Cocktail Mania turns every hour into happy hour!





Cradle Of Persia

Breathtaking match-three action awaits you in Cradle of Persia! Travel through seven historical epochs, build exotic gardens and impressive architecture, make matches to collect supplies and conquer over 100 levels to free a genie from Aladdin's Lamp!





The Treasures Of Montezuma

The Treasures of Montezuma is as thrilling as an adventure movie and as awe-inspiring as the quest for eternal life! Take the role of the beautiful and intelligent Dr. Emily Jones as she sets out to solve a mystery that reaches across time to transform the world. Join her as she matches artifacts and activates ever-more powerful magic totems to complete her quest. Features awesome visuals and challenging new gameplay!


Смайлики
Смайлы
Смайлик
Смайл
Games
Letters from Nowhere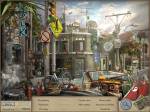 Joan Jade and the Gates of Xibalba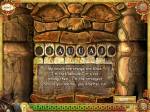 Masters of Mystery: Blood of Betrayal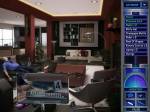 Farmers Market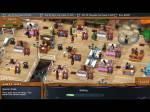 Stray Souls: Dollhouse Story Collector's Edition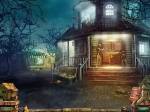 Jack Of All Tribes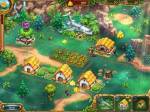 Matchmaker: Joining Hearts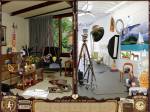 Elementals: The Magic Key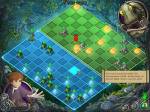 Oriental Dreams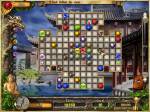 Jewel Quest: The Sleepless Star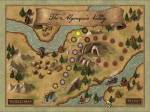 Snowy: The Bear's Adventures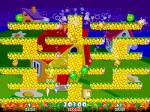 Everything Nice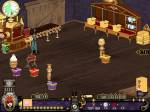 Snowy: Treasure Hunter 3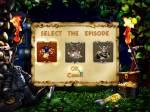 Affair Bureau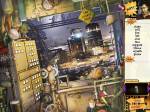 World Riddles: Seven Wonders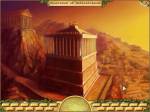 Legends Of The Wild West - Golden Hill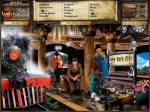 Farm Frenzy 3: Madagascar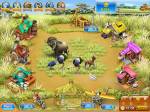 Mystery Stories: Island of Hope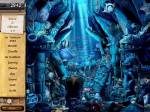 Heroes of Hellas 2: Olympia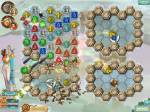 Build-A-Lot 4: Power Source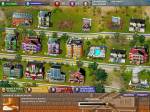 Amelie's Café: Holiday Spirit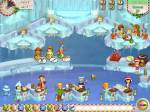 Empress of the Deep: The Darkest Secret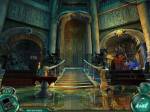 World Riddles: Animals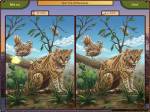 Sherlock Holmes and the Hound of the Baskervilles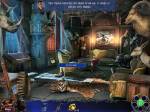 Christmas Puzzle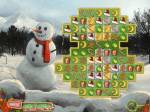 Hamlet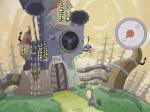 Fix-it-up 2: World Tour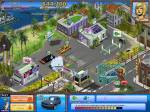 Crusaders Of Space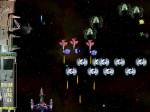 Heroes Of Hellas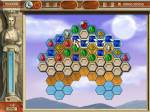 Tory's Shop'n'Rush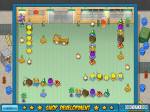 Adventure Chronicles: The Search For Lost Treasure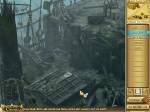 Insider Tales: The Secret of Casanova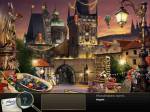 Hidden World of Art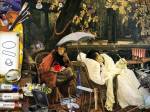 Club Control 2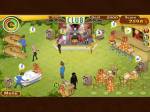 The Lost Cases of Sherlock Holmes 2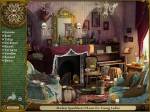 Alien Outbreak 2: Invasion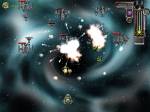 Mystic Mine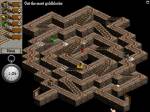 Fishdom: Seasons Under the Sea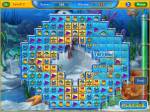 Vault Cracker: The Last Safe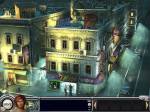 Virtual Farm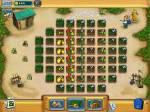 Antique Shop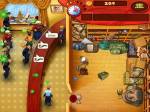 Exorcist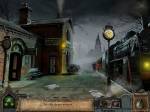 Golden Trails: The New Western Rush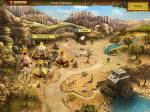 Trapped: The Abduction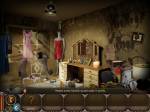 Youda Marina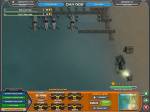 Word Challenge Extreme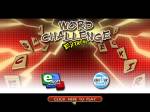 Sky Taxi 3: The Movie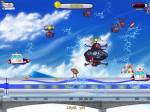 Coconut Queen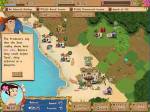 The Joy of Farming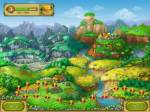 Flower Paradise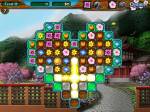 Statistics
---
Total online: 1
Guests: 1
Users: 0