Games
---
Christmas Puzzle
---
Christmas Puzzle offers classic match-three fun with a seasonal twist! Match ornaments, snowmen, candy canes and more, use powerups with a click of your Christmas mouse, and decorate a virtual house with beautiful lights and ornaments!






570/107
FishDom: Frosty Splash

Get splashed with frosty fun in this sparkling sequel to Fishdom! Earn money as you complete challenging match-three levels and then spend your wages on festive fish and delightful decorations!





Governor of Poker 2 Premium Edition

Are you ready for an exciting adventure in the Wild West? Governor of Poker 2 has arrived, complete with tons of extras, more cities to conquer and tournaments to play, and great new features, challenges and enemies!





Mystic Mine

Hop in your mine car for a race against time to collect coins! Using just your spacebar, you can guide your car through a maze of underground track to collect coins. Don't miss this instant arcade classic!





Elementals: The Magic Key

Embark on a thrilling adventure to help Albert restore the Key of Eiron and save his sister from the grip of an evil sorcerer. Solve brain-teasing puzzles, hunt for cleverly hidden items and try your hand in challenging board battles!





Mahjongg Artifacts 2

Mahjongg Artifacts 2 takes tile-matching games in an exciting new direction! Gather pearls for purchasing special powers, utilize a selection of ground-breaking powerups, earn trophies, and enjoy the game's beautiful graphics and rich audio. Featuring an epic Quest mode, 99 additional classic levels and a thrilling Endless mode, there's more than enough tile-matching action in Mahjongg Artifacts 2 to keep you clicking for months!





Youda Legend: The Golden Bird of Paradise

The jungle that begins where your vacation spot ends hides the Golden Bird of Paradise. To find it, you must set out on a hidden object journey beyond your imagination!





Farm Frenzy 3

Featuring expanded gameplay and a delightful new central character, Farm Frenzy 3 has arrived! In the arcade business sim, Scarlett travels to Africa, South America and other exotic locations to manage five farms and try her hand at penguin breeding and jewelry making. Her goal is to become the president of the farmers union by earning the votes of the people she helps.





Natalie Brooks - The Treasures of the Lost Kingdom

Famous teenage detective Natalie Brooks is back in an all-new adventure! In Secrets of the Lost Kingdom, she has just 24 hours to save her grandfather, solve the mystery of a terrible curse and unmask the truth behind a legendary ghost train!





Snark Busters: Welcome to the Club

Join Kira Robertson as she sets out to find the Snark, an elusive creature few people have seen and no one has caught. Can you decipher the clues, solve the puzzles, and piece together the objects you need to track down your target?





Valerie Porter and the Scarlet Scandal

You're an aspiring reporter, hungry for your first big scoop in the male-dominated world of 1920s journalism. Do you have what it takes to crack a high-profile murder and earn recognition as a top investigative reporter?





Turtix

Guide a charming hero through gorgeous worlds crammed with visual detail and execute dazzling double-jumps with ease! Turtix is a new arcade adventure that heralds the rebirth of the classic side-scrolling platform game. Download and play it today!





Snowy: Lunch Rush

Snowy: Lunch Rush is a casual arcade game in which the player helps Snowy win a contest to run the best restaurant in town. The competition takes place over a period of 60 days in Snowy's hometown. Each day, Snowy must earn enough money to keep his restaurant open, make repairs and upgrade to better locations. He does this by seating customers, taking orders, serving food, collecting money and clearing tables.





Fix-it-up 2: World Tour

Have you got what it takes to build car shops in places ranging from the freezing plains of Canada to the steaming hot jungles of Africa? Your tasks will include buying used cars, fixing them up and slapping on a new coat of paint!





Behind the Reflection

Help a mother rescue her son from the parallel world inside a mirror! As you explore 35 stunning locations, you'll collect lost items, assemble weird and wonderful gadgets, and beat dozens of challenging mini-games!





Supermarket Mania 2

The star of Supermarket Mania is back in an all-new sequel set in Tinseltown, where her Uncle Ross needs help with his troubled grocery stores and Mr. Torg is plotting his revenge!





Avenue Flo

The biggest wedding in DinerTown history is on the brink of disaster! Explore the whole town, enlisting the help of your neighbors as you solve puzzles, collect missing items and complete activities that will put everything back in its place.





Hotel Mogul

Lynette's conniving husband has cheated her out of her family business! Use your business savvy to help Lynette repurchase her company and send her husband to the slammer. Hotel Mogul will have you laughing all the way to the bank!





Empire Builder - Ancient Egypt

Become Egypt's greatest architect as you raise this ancient empire from the sands. In Empire Builder: Ancient Egypt, players help pharaohs and Egyptian nobles construct the world's most famous monuments.





Alice's Magical Mahjong

Head down the rabbit hole for fanciful Mahjong fun with a hidden object twist! Inspired by Lewis Carroll's classic story, Alice's Adventures in Wonderland, Alice's Magical Mahjong is an imaginative journey through a charming world.





Oriental Dreams

Clear a board of colored runes by creating matches of three or more stones. As you progress, the puzzles will become harder and the obstacles more cunning, but if you persist, the dragon will offer his help.


Смайлики
Смайлы
Смайлик
Смайл
Games
Letters from Nowhere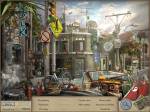 Stray Souls: Dollhouse Story Collector's Edition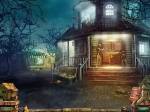 Masters of Mystery: Blood of Betrayal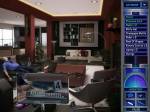 Department 42 - The Mystery of the Nine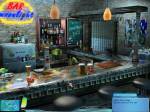 The Mirror Mysteries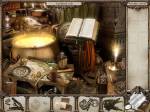 Mystery Stories: Island of Hope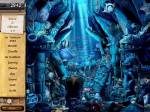 Sherlock Holmes and the Hound of the Baskervilles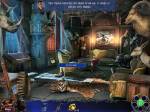 FishDom: Frosty Splash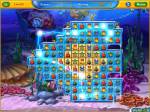 Jodie Drake and the World in Peril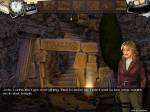 Letters from Nowhere 2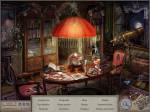 The Fall Trilogy. Chapter 1: Separation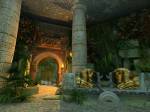 Oriental Dreams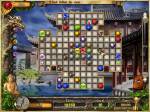 Autumn's Treasures - The Jade Coin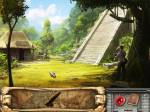 Fix-it-up 2: World Tour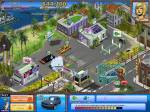 Journalist Journey: The Eye of Odin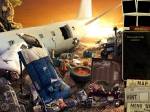 A Gypsy's Tale: The Tower of Secrets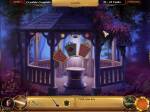 Heroes Of Hellas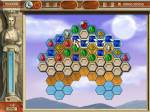 Soccer Cup Solitaire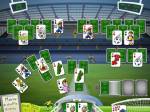 Ski Resort Mogul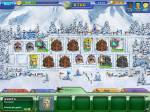 Nightfall Mysteries: Curse of the Opera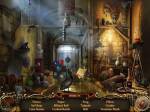 Dragon Portals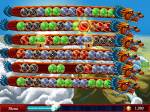 Snowy: The Bear's Adventures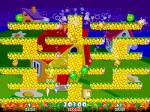 Vault Cracker: The Last Safe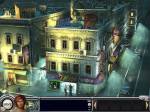 Youda Sushi Chef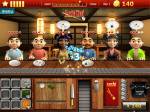 Legends Of The Wild West - Golden Hill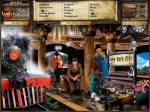 Amelie's Café: Holiday Spirit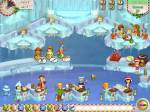 The Clumsys 2: Butterfly Effect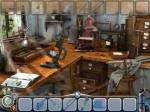 Lost Lagoon: The Trail Of Destiny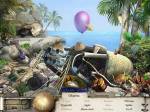 Farmers Market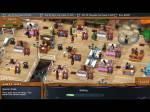 Engineering - Mystery of the ancient clock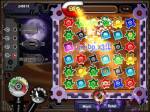 Dream Farm: Home Town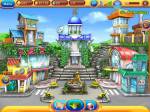 Mystic Mine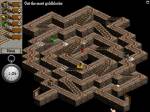 Youda Marina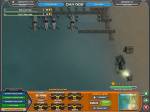 World Riddles: Seven Wonders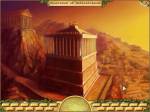 Insider Tales: The Secret of Casanova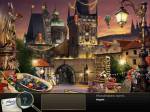 Hotel Mogul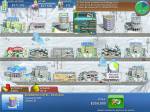 Heroes of Hellas 2: Olympia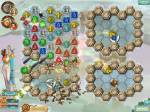 Affair Bureau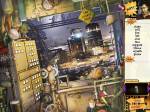 Cooking Academy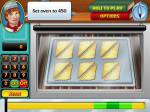 Eden's Quest: the Hunt for Akua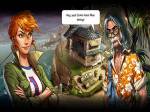 Aztec Tribe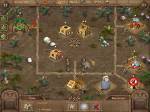 Fix-it-up: Kate's Adventure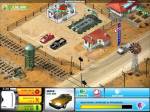 Gourmania 3: Zoo Zoom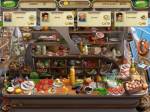 Exorcist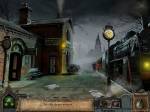 Twisted Lands: Shadow Town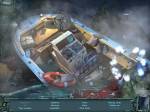 Youda Farmer 2: Save the Village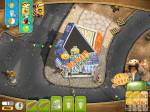 Snark Busters: All Revved Up!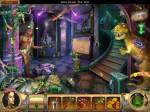 Youda Farmer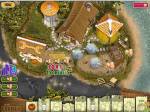 The Treasures of Mystery Island: The Gates of Fate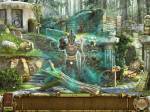 Tory's Shop'n'Rush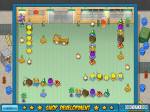 Statistics
---
Total online: 1
Guests: 1
Users: 0